Structural Engineers & Party Wall Surveyors Commission in South London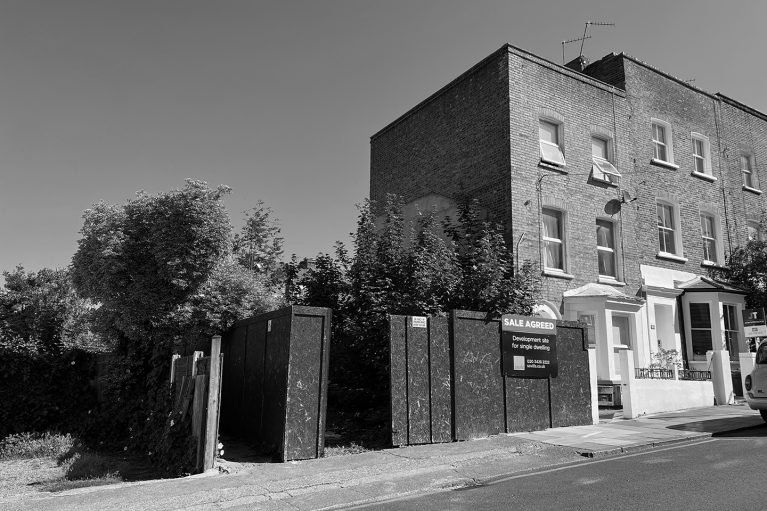 We are excited to be part of a new and exciting project as Structural Engineers and Party Wall Surveyors for a new build house in Wandsworth, South London. The house, located off Northcote Road, is a collaboration between Zebra Property Group and Granit Architects.
Structural Calculations Including Basement Works
The site was once the location of a coach house. The house will be approximately 300 sqm, with 5 bedrooms spread across the ground floor and basement. The basement, coupled with a new build house above, has a cantilevering offset floor layout. This means that the ground floor of the building is set in from the site boundaries, while the first floor seems to float above the ground floor, cantilevering in two directions.
The living spaces will be located on the first and second floors, all accessible via a feature stairwell at the front of the house. A new steel frame from the ground floor to the roof level helps achieve the large open-plan room layout on all floors and presents various challenges in the design of this constrained site.
Party Wall Applications Are Completed
The house will also feature ample private amenity space, with two basement lightwells, a first-floor terrace, and a carefully positioned roof terrace to limit any impact on neighbouring properties. Our Party Wall Awards team have been working hard to ensure that the adjoining properties will not be adversely affected and neighbour relationships are prioritised during this significant project.
The excavation process is underway, and the property is expected to be completed in late 2023. We are proud to be involved in such a unique and innovative project, and we can't wait to see the final result. Stay tuned for updates!
If you need our assistance in your next building project, don't hesitate to contact us. Simply fill in our enquiry form or call the office at +44 (0) 1903 641 517 outside of London, or +44 (0) 20 8622 5302 within the capital, and we can get to work for you.